GIFT WITH PURPOSE THIS SEASON
Natural ingredients, luxury skincare.
Five Soul-Soothing Remedies for Dry
Winter Skin
It's time to take care of your mind and body
SLOW DOWN AND EMBRACE THE SEASON
Treat your skin with our 100% natural, vegan skincare.
As Seen In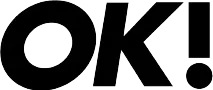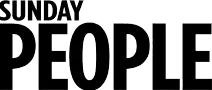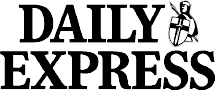 What our customers are saying

AMAZING HAND CREAM
Suffering from Raynaud's disease means my hands are always cold and subsequently become dry most of the year and crack in the winter months. After only applying this cream for 2 days the result is amazing, silky smooth hands! The best hand cream I have used, so nourishing, love it.
Julie

A TREAT FOR YOUR SKIN
I have been using Aviela Shea Butter for years and it is the only product which has helped my psoriasis. A little goes a very long way and my skin is instantly soothed. Long term the butter gives you smooth, baby soft skin. Highly recommend whether you have dry, problem skin or you just want to give your skin a treat!
Diane

A joy to use
A joy to use and so effective. Overnight my skin was left soft and subtle. Very natural smell.
Caroline Hopwood

Indulgence in a tube!
This is the best hand cream I've ever used! It's indulgent, super softening, super healing and leaves my hands feeling absolutely amazing! 100% recommend!
Annie Bartley

So natural and nourishing
Since covid I suffer from dry skin and this lotion is really nourishing! It's great also because there is nothing synthetic added in which is brilliant as I am trying to remove anything with heavy metals or toxins to aid healing.
Susi Gilliver

Amazing Properties
I buy the Shea Body Butter regularly for my 93 year old mother. She suffers with Alzheimer's and is bedridden. Her carers use the Shea Body Butter to protect her fragile skin (a friend recommended the use of Aviela Shea Body Butter for my mother because of its amazing ability to protect and nourish the skin but, also, for its anti-inflammatory properties). We have been using the Shea Body Butter for some months now and I noticed that, as soon as we started using it, my mother's pain levels decreased significantly and have not increased since.
Pamela Westcott

Best Hand Cream
Absolutely lovely, luxurious hand cream. My often dry hands have never felt better. Love it! Highly recommended.
Ruth A
Try Our Shea Butter Starter Packs
---
#Avielaskincare
---
Share your photos with us on Instagram by tagging @avielaskincare