Understanding

Shea Butter
---
Thanks to its softening, moisturising, anti-inflammatory, anti-irritant, anti-ageing and protective properties, unrefined Shea Butter has been used for centuries in parts of Africa as a natural remedy to help hydrate, protect, heal, promote skin renewal and condition, soften and smooth the skin and hair; as well as help control skin inflammation conditions such as eczema, psoriasis and rosacea.

Rich in vitamins A and E plus natural fatty acids (Vitamin F), combined with anti-inflammatory and protective properties, is what sets unrefined Shea Butter apart as one of nature's miracle beauty ingredients.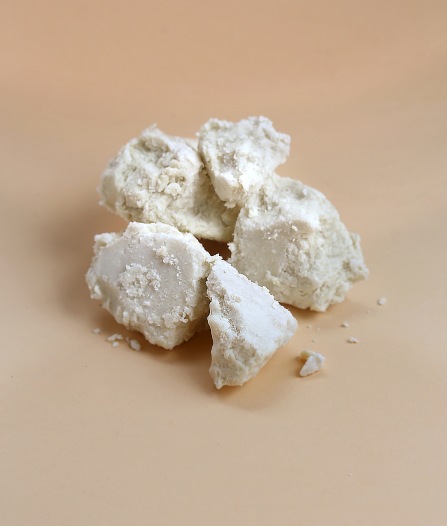 NATURAL
Unrefined Shea Butter
It is hand-made using centuries-old traditions, so all its minerals, proteins, essential fatty acids and, above all, original healing benefits are retained. Its natural colour depends mainly on its country of origin, so while yellow shea butters are mostly from Burkina Faso, beige products are typically from Ghana, and paler, off-white versions have usually been mixed or whipped to make them softer, lighter and easier to apply.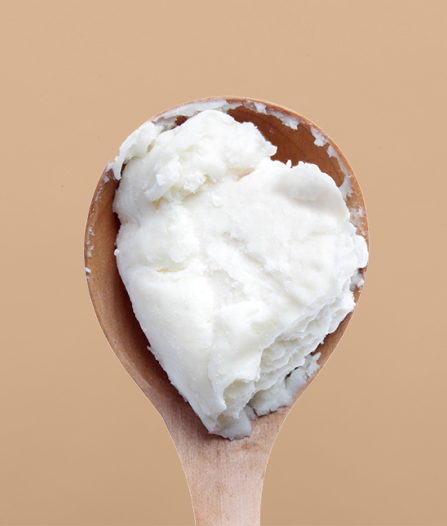 ARTIFICIAL
Refined Shea Butter
The refining process, performed partly to speed up production, and partly to revamp its natural colour, scent and texture, treats the raw shea butter with excess heat and non-natural chemicals. Unfortunately, this can compromise its valuable minerals, proteins and essential fatty acids, resulting in some of its beneficial properties being lost. The resulting product, which is generally scent-free and pure white in colour, often has fragrances and preservatives added, but these can increase the likelihood of irritation and allergic reactions.
Aviela Shea Butter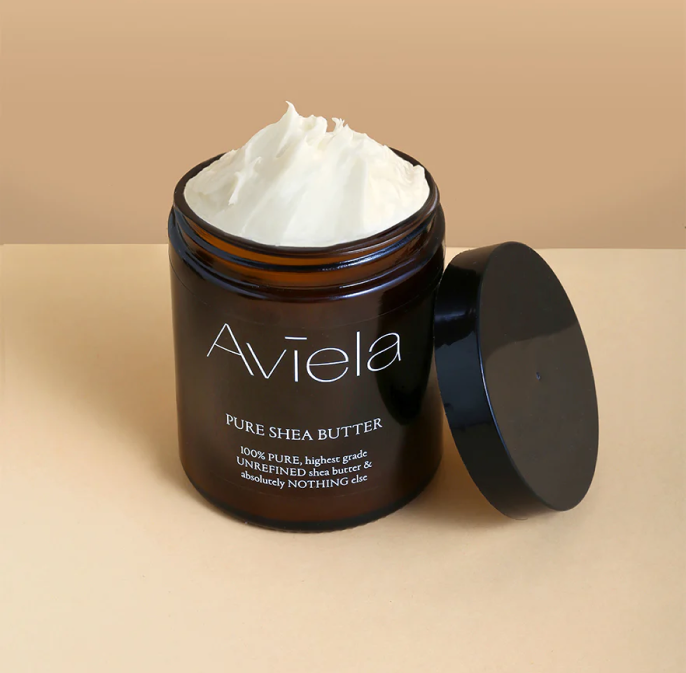 Aviela's hero ingredient consists of only 100% pure, grade A, unrefined Shea Butter, so the maximum therapeutic properties are preserved.

With its rich, earthy aroma, it is free from artificial colours, fragrances, preservatives and additives. Unlike many unrefined shea butter products which can be heavy and 'drag' on the skin, Aviela products have a sumptuously light, whipped texture, which not only gives a creamy, off-white hue, but enables our products to melt smoothly and effortlessly into the skin.
Shop Our Shea Butter