OUR MISSION
Aviela is committed to supporting our beautiful planet as best we can, whether that be in how we produce our products or how we run our business.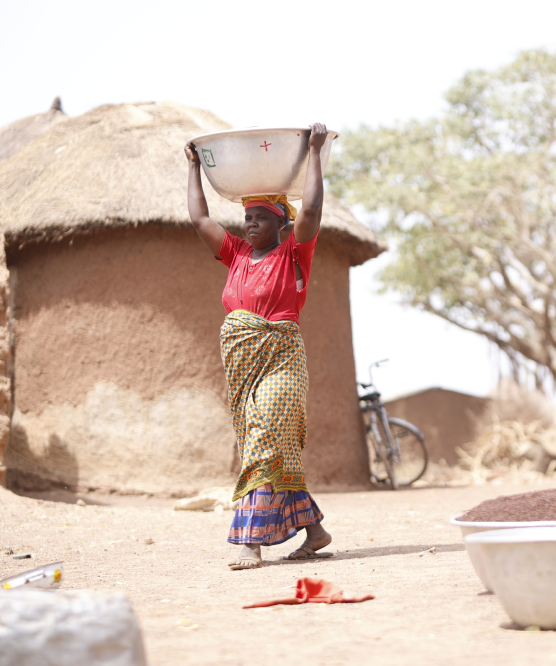 01
Supporting Women's Cooperative
We ethically source our Grade A, Unrefined Shea Butter directly from the fields of Northern Ghana working with a Women's Cooperative that is very close to our heart. This relationship is a sustainable way to celebrate Ghanaian culture and empower the community and women who craft our Shea Butter and who rely heavily on the proceeds to feed their families and school their children.
Find Out More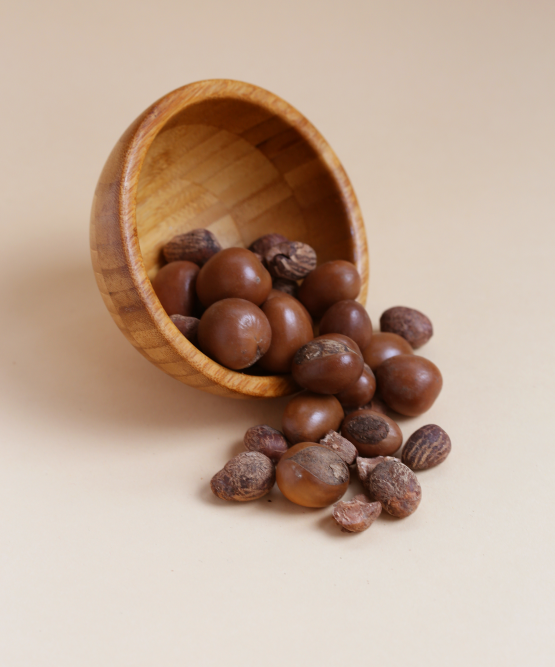 02
100% Natural
The term 'natural' is used a lot in the beauty industry, and can at times be very misleading. You can be safe in the knowledge that every single Aviela product has been consciously made with 100% natural extracts, a term we use to encompass both 100% natural and naturally derived ingredients, and absolutely nothing else. We assure you that you will never find parabens, mineral oil, silicones, sulphates, propylene glycol, phthalates, GMOs, PEGs, TEA, DEA, MI, or artificial colours and fragrances (just to name a few!) in any of our products. Our hero ingredient is raw, unrefined Shea Butter. This 100% natural ingredient is as close to its natural state as possible to ensure it can work its magic and help transform skin.
Find Out More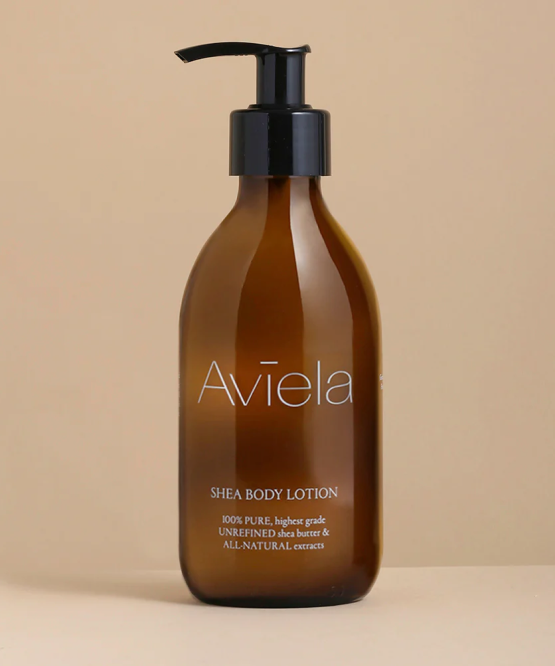 03
100% Recyclable Packaging
As a business, we are continually looking to improve the ways in which we support our planet. As glass packaging is considered infinitely recyclable, we have made a conscious decision to use glass packaging where possible. Where we have been unable to use glass containers, we have consciously sourced packaging that is fully recyclable, so all our plastic, including the Hand Butter tube and cap, is fully recyclable. Our retail cartons, which are required to protect the products, are fully recyclable, and have been made from FSC (Forest Stewardship Council) approved stock. Our online shipper boxes, tissue paper and paper tape are all fully recyclable, and the filler chips used inside all our online shipper boxes are fully biodegradable.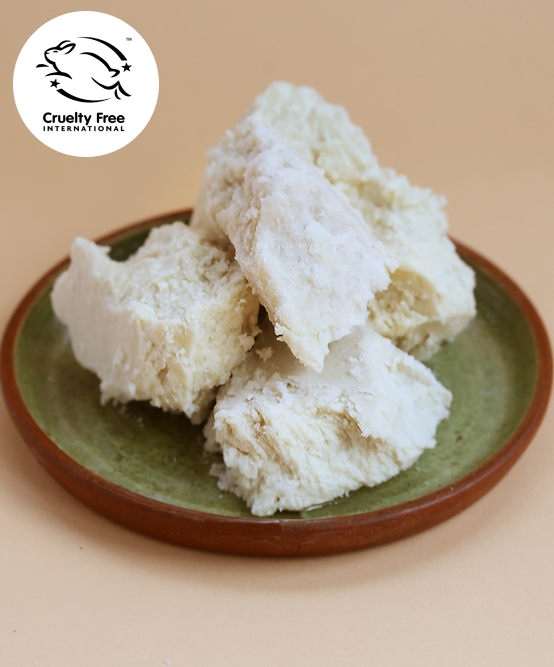 04
Leaping Bunny Approved
We believe that beauty products should be cruelty free. We are proud to be Leaping Bunny approved. A global programme, Leaping Bunny requires cruelty free standards over and above legal requirements. All of our own brand cosmetic and personal care products are approved under the Cruelty Free International Leaping Bunny programme, the internationally recognisable gold standard for cruelty free products. We adhere to a fixed cut-off date policy and proactively monitor our suppliers to ensure that our products continue to adhere to the Leaping Bunny criteria. Our supplier monitoring system is also independently audited. For more information about Cruelty Free International, Leaping Bunny and Leaping Bunny criteria, please click the button below for more information.
Find Out More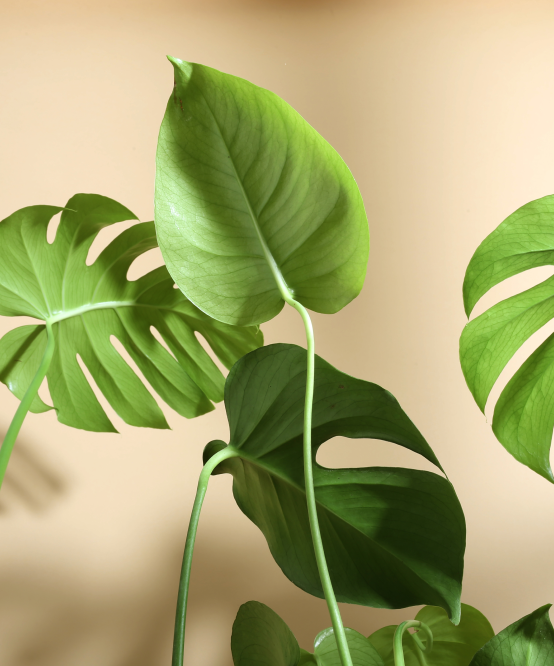 05
Vegan Where Possible
Where possible, our products have been registered with The Vegan Society. These products display The Vegan Trademark symbol on the packaging, meaning you can be confident in the knowledge that these products are free from animal derived ingredients. If we feel the efficacy of a product is compromised because of the exclusion of natural ingredients such as honey (in our soon-to-launch Shea Lip Butter for example), we will make exceptions.